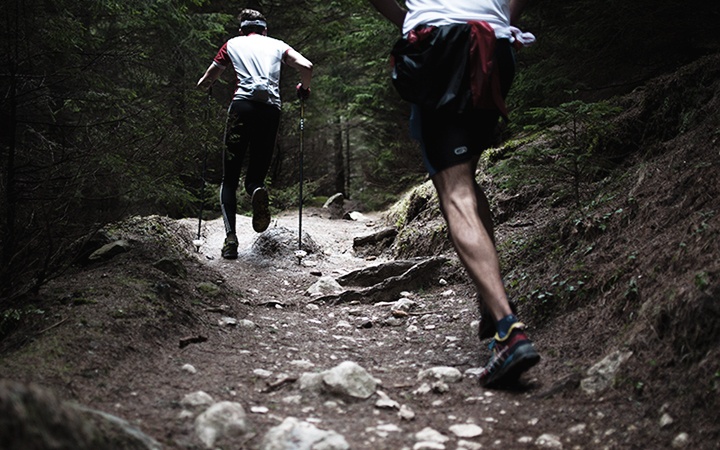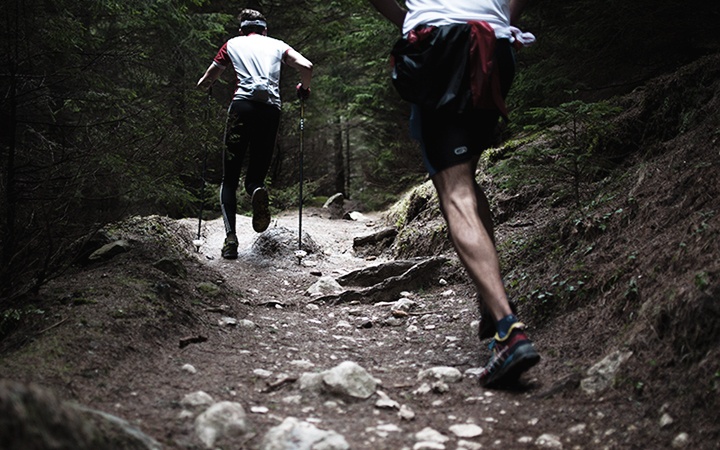 If you're looking for a way to get fit, have some fun, and explore the world around you, trail running might be just the thing for you. Trail running is a great way to get started in running because it's less competitive and more social than road running. It also takes place in some of the most beautiful places on earth.
1. What is Trail Running?
Trail running is the practice of long-distance running on natural terrain. Trails are typically more narrow than roads, making them harder to run on. This difficulty combined with the beautiful scenery makes trail running a popular activity that many people participate in for fun or to get into better shape.
2. Why should you start trail running?
There are many reasons why you should start trail running. Perhaps the most important reason is that it's a great way to get fit. Trail running is more difficult than road running because of the uneven terrain, so you'll be working your muscles harder and burning more calories. Additionally, trail running is a great way to explore new places. You'll see parts of the world that you never would have otherwise seen, and you'll make new friends along the way.
3. How to get started
The first thing you'll want to do is find yourself some trail running shoes. These are often lighter than traditional exercise shoes, and they provide you with a better grip on the trails. You should also register for a race or two before you get started. Trail runners love to socialize, and a good way to meet new people who share your interests is to join them at a race.
4. Where can you go trail running?
There are trails all over the world, but some of the best places to get started include: -The Appalachian Trail (USA) -Northern Upland Way (Scotland) -West Coast Wilderness Trail (New Zealand)
5. Benefits of trail running
There are many benefits to trail running. Some of the most important include:
It's a great way to get into shape, particularly for beginners who don't have much endurance.
Trail running is an easy way to make new friends with shared interests.
You'll see some of the most beautiful places on earth while you're out trail running.
You'll get a great sense of accomplishment from knowing that you took on a difficult activity and came out the other side even stronger than when you started.
If you're looking for a way to explore, have some fun, and meet new people, trail running might be perfect for you. Trail runners are passionate about their sport,
6. The gear you'll need for trail running
Trail runners wear many of the same things that traditional runners wear, but they also make use of gore-tex jackets and pants to keep them dry in wet weather. They'll often choose flashier clothing than road runners because it's an opportunity to be creative while staying safe. Trail running shoes look very similar to gym shoes, but they often come with more tread on the bottom to keep you from slipping, and some have better arch support as well.
6. Tips for getting the most out of your first time on a trail run
Don't try to do too much, too soon.
Trail running is difficult, so it's important not to push yourself beyond your limits when starting out. This will only lead to an injury that could have been avoided had you taken it slow at first.
Take pictures! Some of the most beautiful views on earth are waiting for you.
7. Where to find trails near you
Trail runners can be found all over the world, and they often create their own trails when there aren't any in the area. However, it's still a good idea to check out what resources are available to you if you want to get started right away:
– Google local running groups and ask for recommendations.
– Check out the United States trails website to find trails in your area.
8. Trail running resources
– The official website for the Appalachian Trail is a great place to start. You can even download maps of the trail's paths for free!
– USTrails allows you to search for trails by state, so you'll have no trouble getting started right where you live.
Trail running is a great way to get started in running. It's more difficult than road running because of the uneven terrain, so you'll be working your muscles harder and burning more calories. Additionally, trail running is a great way to explore new places. You'll see parts of the world that you never would have otherwise seen, and you'll make new friends along the way.…
More